RTS Sports proudly provides professional race timing and management services across a five state region including Southern Illinois, Western Kentucky, Southeast Missouri, Western Indiana, Western Tennessee and beyond.
The company began offering race management and timing services in Southern Illinois.  Since then, we have became Southern Illinois' premier race management and race timing service providing event timing for road races, trail runs, obstacle courses, triathlons, bicycle races, cross country meets, and more.
The Run To Succeed team brings a professional approach to race management. Doesn't matter if you are a first time race director or a race veteran, our team is here to help you put on a successful event. With over 25 years of combined experience, Run To Succeed will help you put on a first class race from start to finish! We eliminate the "why didn't I think of that?" syndrome.  
Run To Succeed's race management is offered as an entire package (best deal for your money) or, if you prefer, each service is offered individually.  Discounts are offered when two or more services are chosen.  
If you need race timing services, we have competitive options available. The Run To Succeed team is here to help in any capacity.  Every member of our team prides themselves in integrity and dignity and those traits are carried over to your race management. We understand the value of every charitable dollar raised, therefore, we offer competitive pricing and an experienced team to make sure you get the most out of your race.  
Our invaluable race management services include: course design, course security, developing event budgets, race marketing, race timing, race bibs, shirt and finishing medal designs, online registration, race day check-in and same day registration, race photography and volunteer training.  
We are a Southern Illinois based business, however, our services expand well beyond our geographical region including Kentucky, Indiana, Missouri and Tennessee.  Thank you all so much for your on-going support to RTS Sports (Run To Succeed).  As we continue to grow, we hope we can make a difference in your life.  See you at a run soon!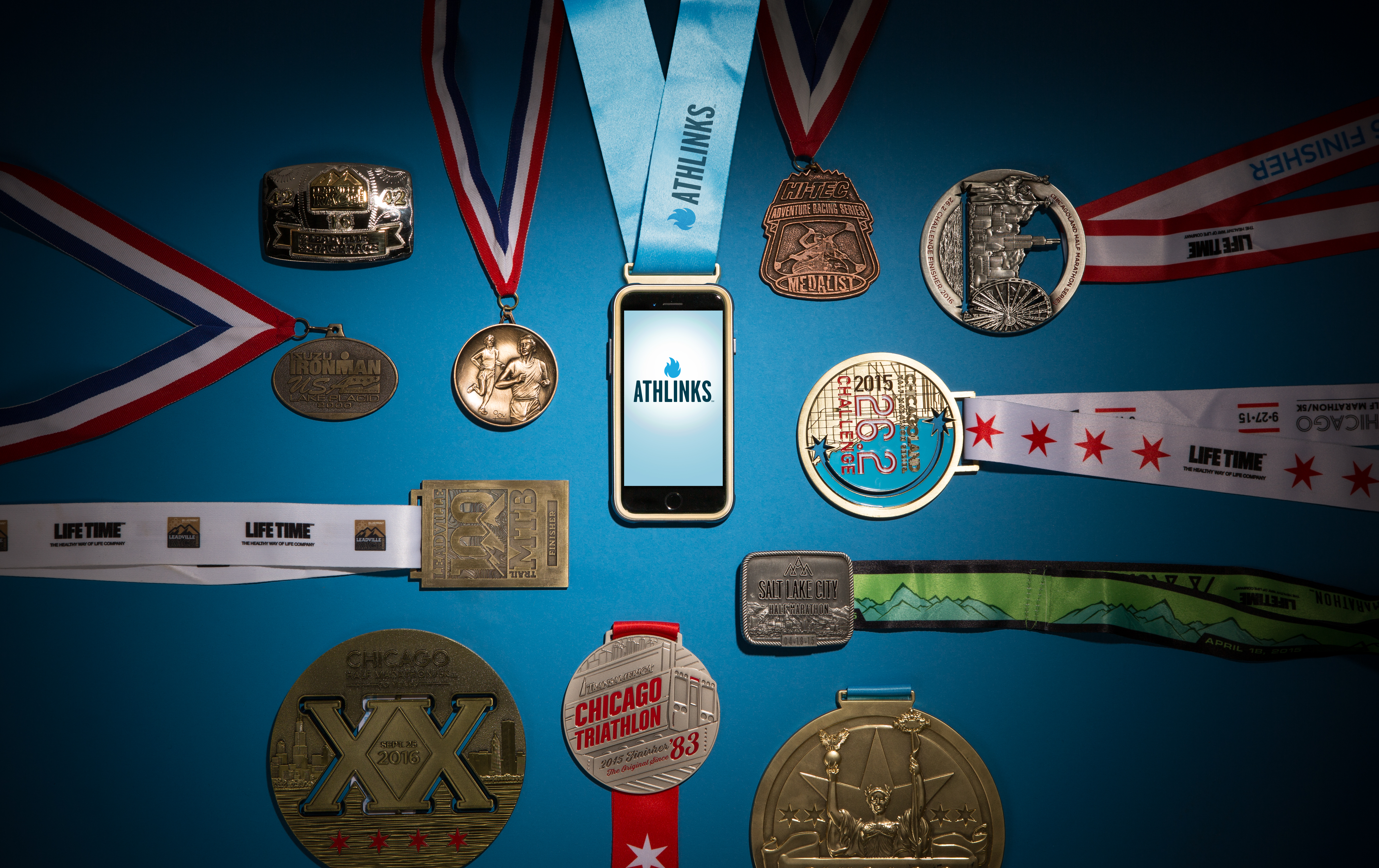 .
Course Design
A Run To Succeed team member would love to sit down with you in a setting of your choosing and assist you in designing a safe, accurate and fun course for your event.  We will make sure the course is well laid out, distance accurate and safe for all runners.  We offer assistance with setting up and maintaining start and finish lines as well as any necessary hydration stations along the course route.  Each course has its own respective needs when it comes to safety.  Some road courses are completely closed to vehicular traffic and others are only partially closed.  Some courses are not on roads at all.  We offer signs, cones, and markings that are easy to follow for the race participants and to allow the course to be as safe as possible.  Want to have an award ceremony after the race?  We have got you covered with that too.
Course Security
Runner safety is an absolute priority with every race we manage.  Our team will assist you in contacting the municipality or county where the race is being held and discuss course security with those individuals in charge to make it the safest event it can be.  Together, we will develop a strategic plan to make sure the course is secure for your event.
Developing Event Budgets
Probably the most important part of race management is developing and maintaining an event budget.  This should be one of the very first things you do in organizing your race.  Your race is probably for a charitable cause, therefore, it is important to save every charitable dollar possible.  Run To Succeed can assist you by providing realistic expectations of what services will cost.  We will provide budget suggestions and investment opportunities without risking the runner's experience or turnout.  You will need event sponsors!  Run To Succeed has developed relationships with multiple businesses and received generous sponsorship donations from them.  We will provide you with a complete list of our contacts, but contacting those respective businesses will be the responsibility of the race director.  Sponsors will go a long way in helping pay for your event and making sure you get the best value for your charitable dollar.
Race Marketing
The diverse members of the Run To Succeed team know the importance of increasing participation in your event.  We can provide you with specific marketing strategies and resources to help you reach as many people as possible.  This can be done through the Run To Succeed website, other websites that will post your event (most for free), radio commercials, email targeting, as well as a social media presence.  Run To Succeed has built a large email database of runners and we utilize this tool to mass market through email.  Need help with setting up social media feeds geared towards your event?  We have the tools available to help with all of it.  
Race Timing
Run To Succeed offers professional accurate race timing.  For races with less than 150 runners, we recommend our standard electronic method.  Events with 150 or more runners should be timed with our state of the art RFID chip timing using Chronotrack and Chronotrack Live.  Our race timing services can be found by clicking here. 
Race Bibs
You can't effectively host a race without something as simple as race bibs and safety pins.  Run To Succeed offers custom race bibs at an affordable price. Examples of our custom bibs can be found below.
Shirt Design / Finish Medals Design
Runners love getting commemorative t-shirts from the races they participate in.  You want to have a professional looking shirt that runners will be proud to wear.  We offer professional services in logo design for both shirts and award medals, trophies or plaques. We can work with you to design custom finishers medals or award medals.
Online Registration
We will set up an online race registration form on the Run To Succeed website or via a link for your own website and/or flyers that you can direct runners to.  Many runners prefer to sign up early and like the ease of registering online.  This also cuts down on the cost of paper race flyers.
Race Day Check-In and Same Day Registration
Through experience, our team members know the stress of participants checking in on race day with same day registrations occurring at the same time.  As a race director, you have plenty of other things to worry about.  Let the RTS team take care of race day while you focus your energy where it is needed more. Our race day check-in and registration process is smooth, efficient and participants across the region have thoroughly enjoyed the ease of the process. This is all done electronically.   
Race Photography
Memories are made at races every weekend.  Run To Succeed can capture many of these memories through our event photography.  We will take action shots along the course route as well as the award ceremony afterwards.  
Finish Line Recording
Memories are made at races every weekend.  Run To Succeed can capture many of these memories through our finish line recording.  We will take video of the finish line and provide you with the footage afterwards.   
Drone Flyover
Memories are made at races every weekend.  Run To Succeed can capture many of these memories through our new professional 4K drone.  We will do flyovers of the start of the race capturing that moment when everyone begins the race. These video and/or still images will be provided to you afterwards. 
Volunteer Training
We understand that volunteers are what drive each event.  Without volunteers, a race cannot exist.  The Run To Succeed team takes pride in the ability to manage first class events and without the aid of volunteers, we would cease to exist.  Our staff will provide extensive training to all volunteers prior to the event or during the day of the event if necessary.  We want to make sure all of your volunteers have a detailed understanding of their responsibilities.  There are many race day positions that need volunteers and we are here to guide you with each one.
.
Interested in Run To Succeed's race management assistance?  Contact me for further information.  We will send you a written contract proposal before any payment must be made.