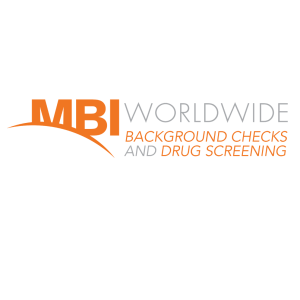 Run To Succeed would like to welcome two new sponsors to the team.  MBI Worldwide and TJ's Fine Jewelry have joined multiple other businesses who share our same passion for fitness success.  Both companies are excited about the opportunity to support the Wounded Warrior Project through Run To Succeed's 4 Mile Run Of Valor.
Midwest Background Investigations or MBI Worldwide was rated a top business in 2013 by DiversityBusiness.com and offers professional services in background checks, screening and hiring solutions, and fingerprinting services.  MBI prides themselves on excellent customer service, integrity, quick turn around and accuracy of information, secure online account access, a wide product range and competitive pricing.  MBI offers integration capabilities with existing HR software platforms to streamline the hiring process.
MBI's offices are located in Herrin, Illinois and Atlanta, Georgia and they may be contacted by calling 1-866-ASK-4-MBI or via email at info@mbiworldwide.com.
TJ Martin, owner of TJ's Fine Jewelry, has always had a vision of putting customers first, and bringing the best service to the customers as possible.  Martin began his career in the jewelry business in 1994 and decided to open his own store for a number of reasons, but the biggest reason he decided to open his own store was his dedication to customers, and not the books bottom line. 
TJ's Fine Jewelry is a store that listens to its customers, and offers quality, and service second to none.  They have a jeweler who is on staff, and fixes your jewelry locally. They also offer a lifetime warranty on pieces that is second to none, and unlike the large chain stores who give you the same option, but charge you a large fee for the service, TJ's offers it at a no fee. The staff of TJ's Fine Jewelry also have over 80 years of experience in the Jewelry business, and when compared to other stores in the reason that once again gives them an advantage on quality that is second to none.
TJ's Fine Jewelry is located at 1010 E. Main St. in Carbondale, Illinois and can be reached by calling 618-351-1200 or via email at tjsfinejewelry@frontier.com.
Help support RTS's sponsors.  They are what make this site happen!