RTS Sports (Run To Succeed, LLC)
Southern Illinois' Premier Race Management and Timing Company – Come Run With Us!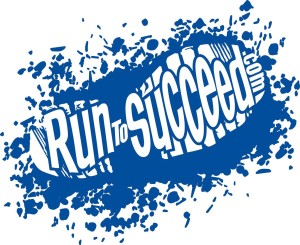 Beginning in 2017, we went through a slight rebranding to accommodate some of the changes we have made to the company. Run To Succeed is also now known as RTS Sports.
Run To Succeed Race Management and Timing Company was founded in early 2014 when owner Tim Jarvis was planning to organize a fundraiser to honor every wounded and fallen warrior fighting to protect those things we take for granted on a daily basis. Due to the overwhelming popularity of road races, the 4 Mile Run Of Valor to benefit the Wounded Warrior Project was founded. Tim had ran in multiple races, but had never organized one. Therefore, he began looking for professional assistance to assure a successful event. Realizing the southern Illinois market was void of a professional race management and timing company, and following the success of the Run Of Valor, Tim decided it was time to bring a more professional approach to race management and race timing.
Since the company's inception, Run To Succeed has expanded from providing professional management and timing services for multiple races and their respective charities across Southern Illinois and now offers those same services across parts of Illinois, Kentucky, Missouri, Indiana and Tennessee. What began with one person's vision of what professional race management should be has now proudly expanded with a continuously growing pro staff. 
Tim understands that the success of a business greatly depends on the individuals you surround yourself with. Without the support and assistance of many, Run To Succeed Race Management and Timing Company would cease to exist. The Run To Succeed team offers over 25 years of combined race experience and every team member prides themselves in professionalism, integrity and dignity. Raising money for a charitable cause and having fun doing it is what the Run To Succeed team is all about. We understand the value of every charitable dollar raised, therefore, we offer competitive pricing and an experienced team to make sure you get the most out of your race.
Thank you all so much for you on-going support to Run To Succeed. As we continue to grow, we hope we can make a difference in your life. See you at a race soon!
Tim L. Jarvis
President