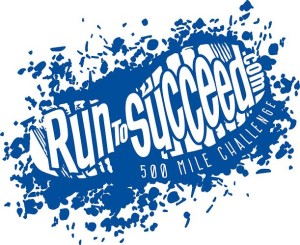 CHALLENGE OVERVIEW
.
Looking to start off your year with a New Year's Resolution or any other time throughout the year?
The 500 Mile Challenge is an online exercise motivation program. Your fitness goal is already set for you (500 miles in 365 days)!  That's only 42 miles per month or 9.6 miles per week.  Once you get registered and pay the small entry fee, just simply log your miles through our website on the Google Drive form we send you and, if you achieve the goal, you'll earn an exclusive 500 Mile Challenge t-shirt and custom 500 Mile Challenge race medal.
A portion of every registration fee will support local veterans! If you need a fitness challenge to motivate you to exercise more, then sign up for the 500 Mile Challenge today!  After all, who doesn't want to support our nation's Veterans!
.
Complete your miles using the following modes of exercise:
*  Running / Jogging / Walking / Hiking 
*  Complete your exercise outdoors or by using cardio exercise equipment (Elliptical, Treadmill, etc…)
.
Log your miles and achieve your goal!
Once you've completed registration, the rest is simple.  Log in your miles each time you complete them and the Run To Succeed team will monitor your activity throughout the year.  We no longer send monthly reports as we have changed the format of the Fitness Challenges. You can now monitor your progress anytime you want and know what pace you are on, therefore, you can make the necessary changes to your exercise routine. 
Don't have time to log your miles each time you complete them?  No problem! Feel free to total them up once a week, once a month, or whatever works best for you. Be careful not to fall to far behind though as we do keep records updated frequently! 
When you achieve the 500 mile goal, you will receive an exclusive 500 Mile Challenge club t-shirt and custom 500 Mile Challenge medal.  You must complete the full 500 miles within 12 months of your registration in order to be eligible.
.
No need to wait… You can start the challenge any day you choose.
Start yours today!
.